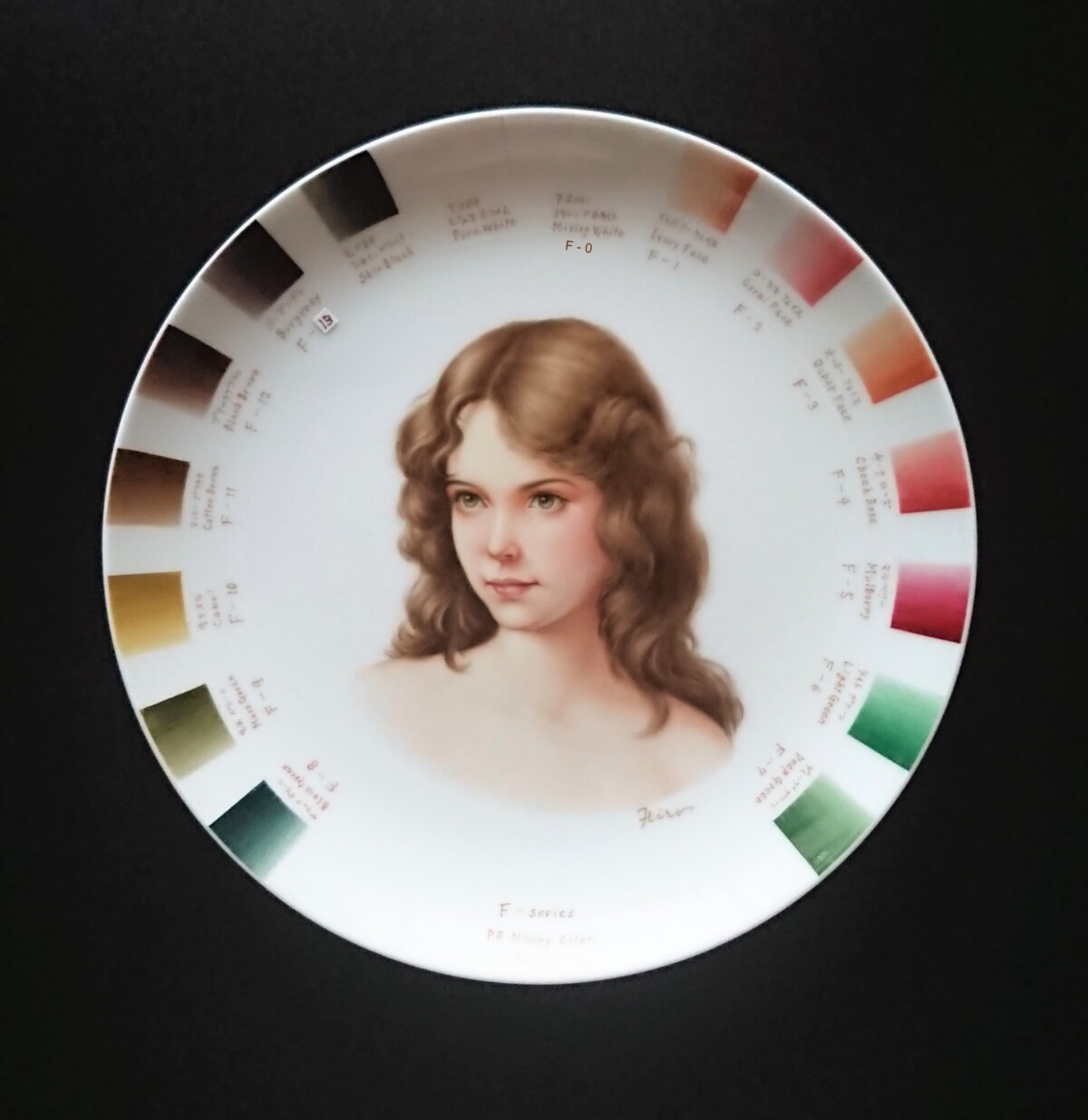 F-series|Colors for Portrait Painting Collaborated with Hiro Furukawa
We are pleased to announce that "F-series" is now on sale! It has been created in a collaboration with Mr. Hiro Furukawa who paints exquisite and finely detailed portraits. "F-series" has 14 colors. You will find each color has expressive quality and gloss with delicate nuance.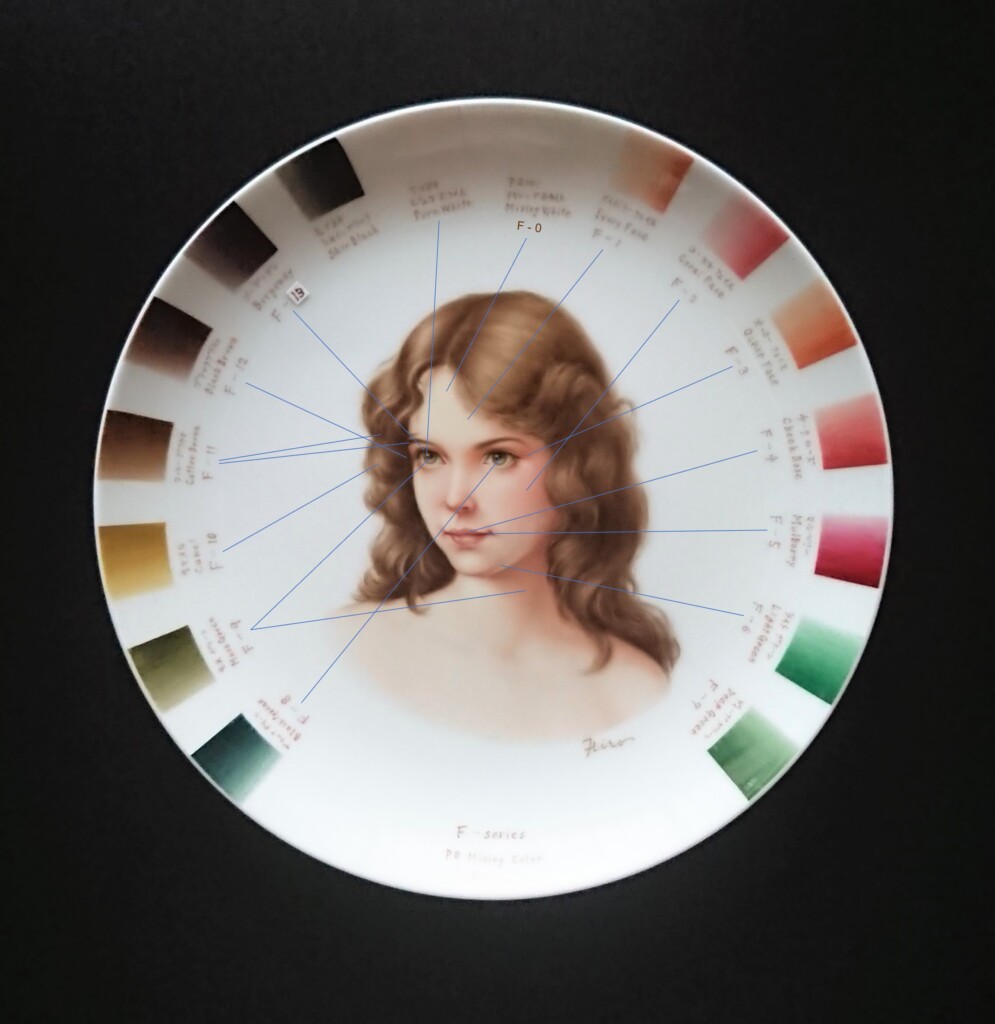 The story of "F-series" started when Mr. Furukawa visited MITAMURA to look for his new colors. He needed to arrange his new colors because the ones he had been used for long years temporally came to be not available. He wanted deep colors and delicate skin colors suit for his portrait works. He also cares very much about gloss.
So, MITAMURA proposed "P8 series". "P8 series" is our long-selling colors. It is popular among porcelain painters for its wide variety of colors (more than 110 colors) and strong intensity.
Mr. Furukawa mixed "P8-series" colors to arrange his new ones. He adjusted mixing ratio and fired color samples over and over again to figure out if they have suitable intensity and gloss both in dark tone and in light tone. Amid his many trials and errors, he found that some colors tend to leave their particles even after fired and others do not get enough gloss. Therefore he let them underwent special processing (e.g. drying, grinding) at MITAMURA. This special process solved the problems and also had a good effect on smoothness upon painting.
◆F-series (14 colors | Fire 800-820℃ | Lead-containing, Resistant to acids and alkalis)
F-0 Mixing White
F-1 Ivory Face
F-2 Coral Face
F-3 Ocher Face
F-4 Cheek Rose
F-5 Mulberry
F-6 Light Green
F-7 Deep Green
F-8 Black Green
F-9 Moss Green
F-10 Camel
F-11 Coffee Brown
F-12 Black Brown
F-13 Burgundy
▶ Hiro Furukawa Instagram
▶ Hiro Furukawa Website
Should you need more information on F-series, please contact us via Inquiries.