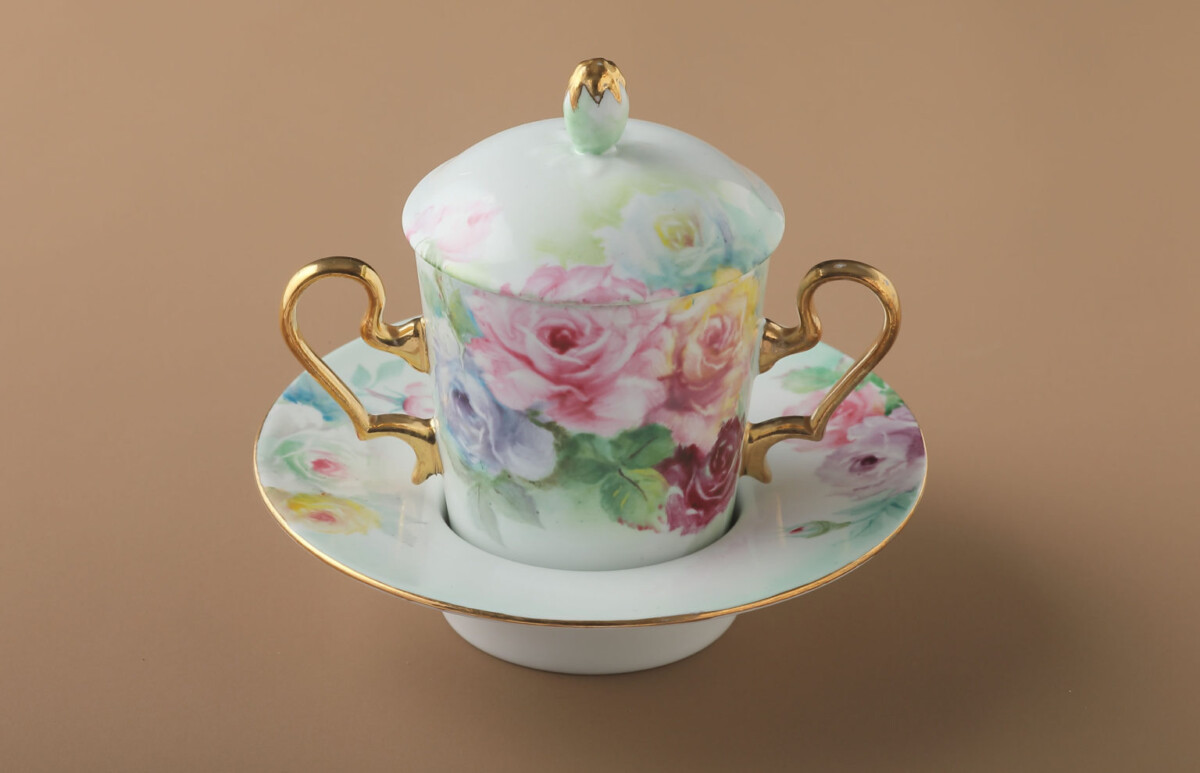 Chocolate Cup and Saucer – Mr. Hasegawa's works
Mr. Tokuyuki Hasegawa, one of the greatest painters in Japan, painted our Chocolate Cup and Saucers. He is very good at using large flat blushes and makes marvelous gradation in a second.
Single handle
The pair works show how the seasons change.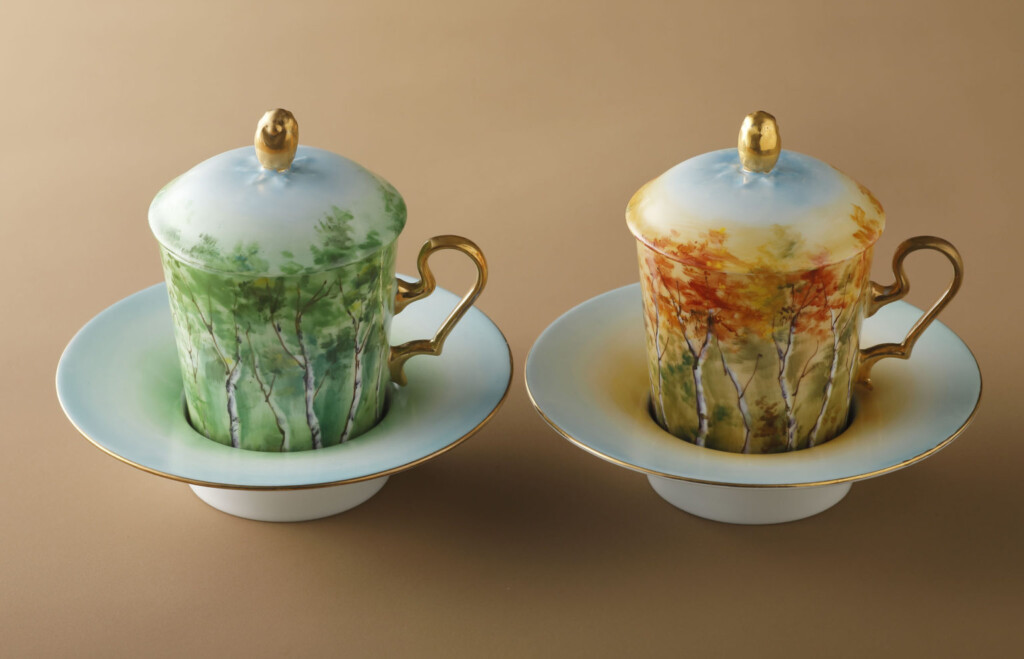 Double handle
Very elegant and colorful roses