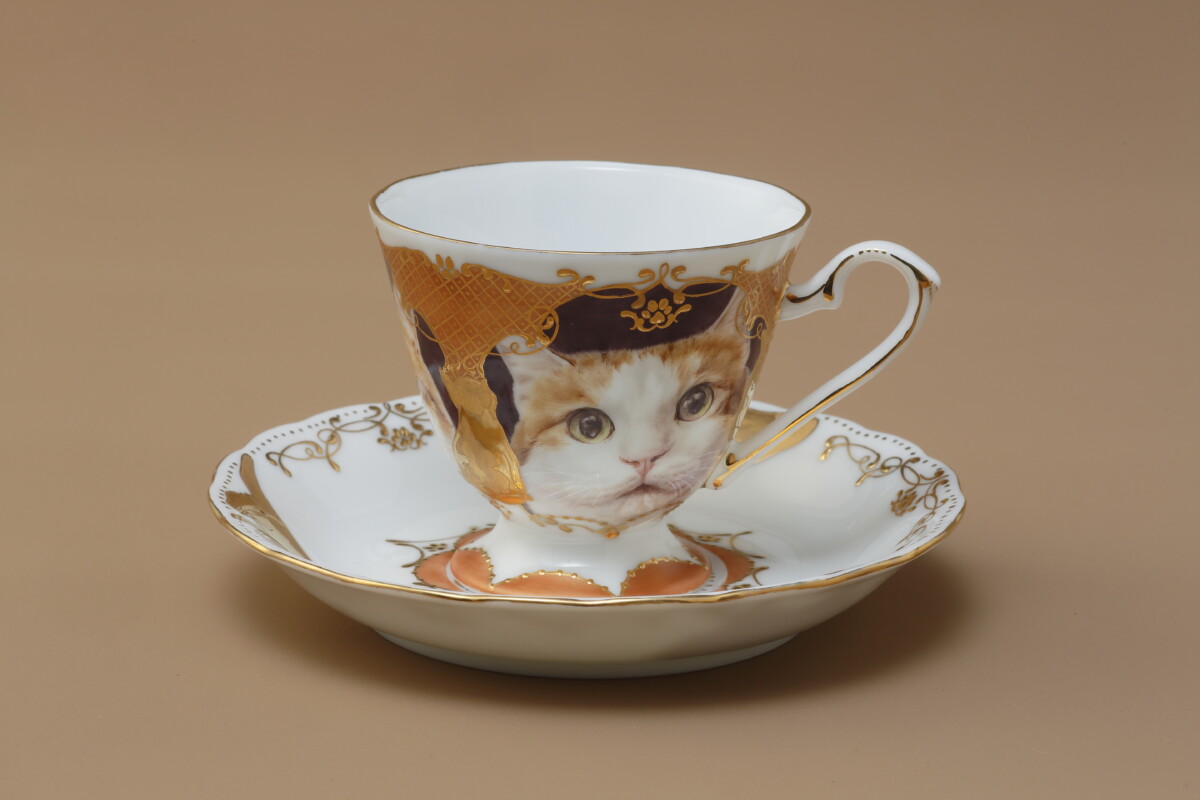 Kikusen Cup and Saucer – Mr. Katsumata's work
Mr. Yuji Katsumata painted on a Kikusen Cup and Saucer.
There are 11 cats in total! The cup was designed so that you can enjoy the cat's expressions from any angle. You see golden paws here and there. He painted and fired the cup and saucer for more than 10 times to complete this work.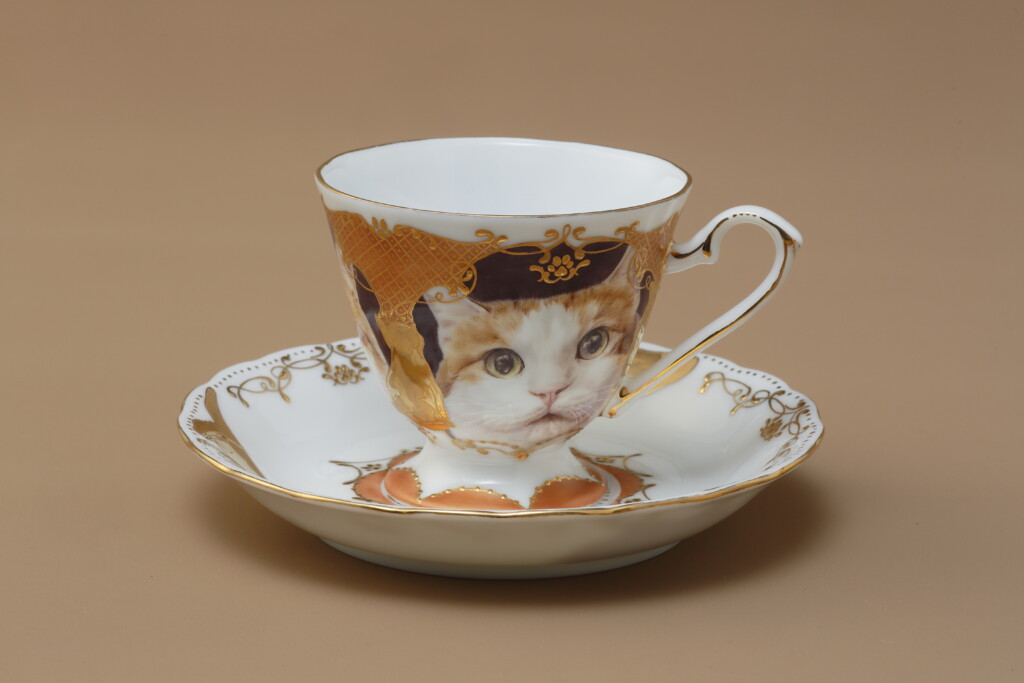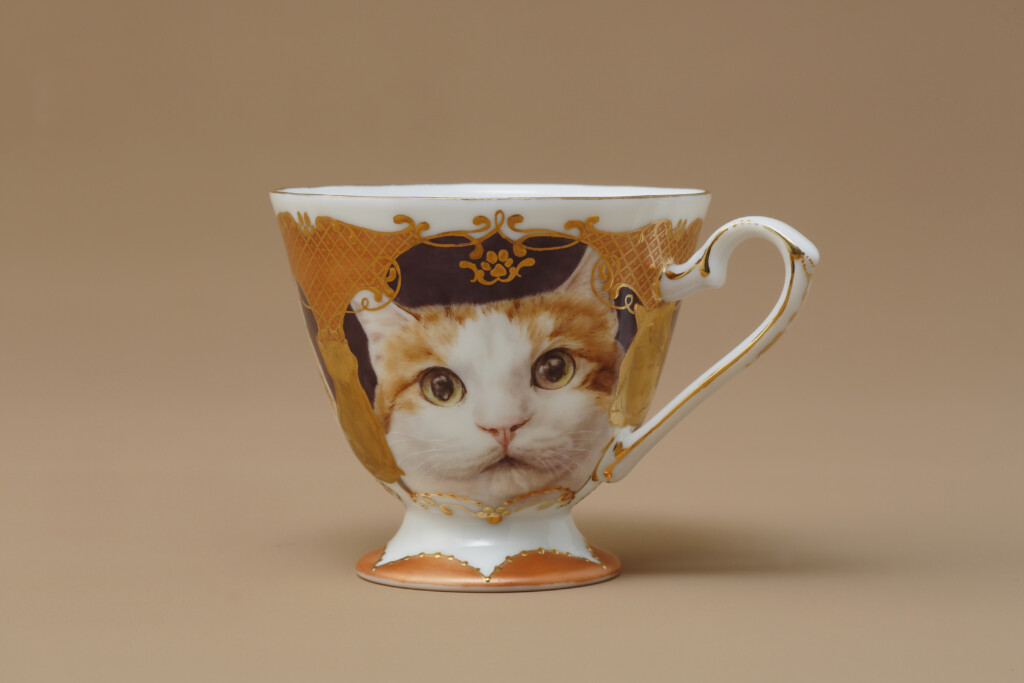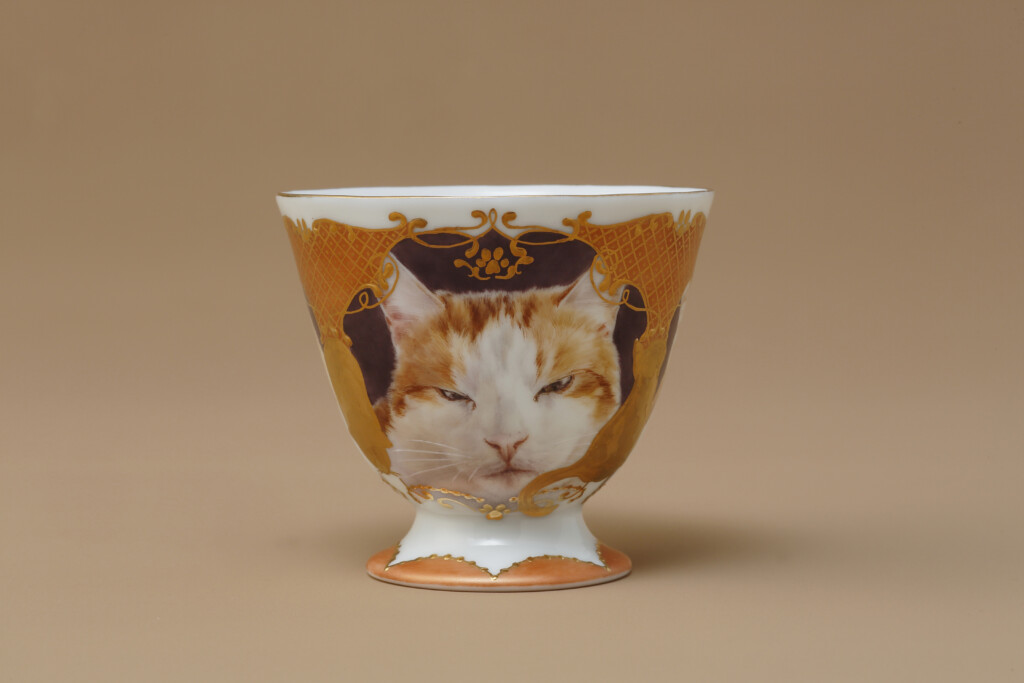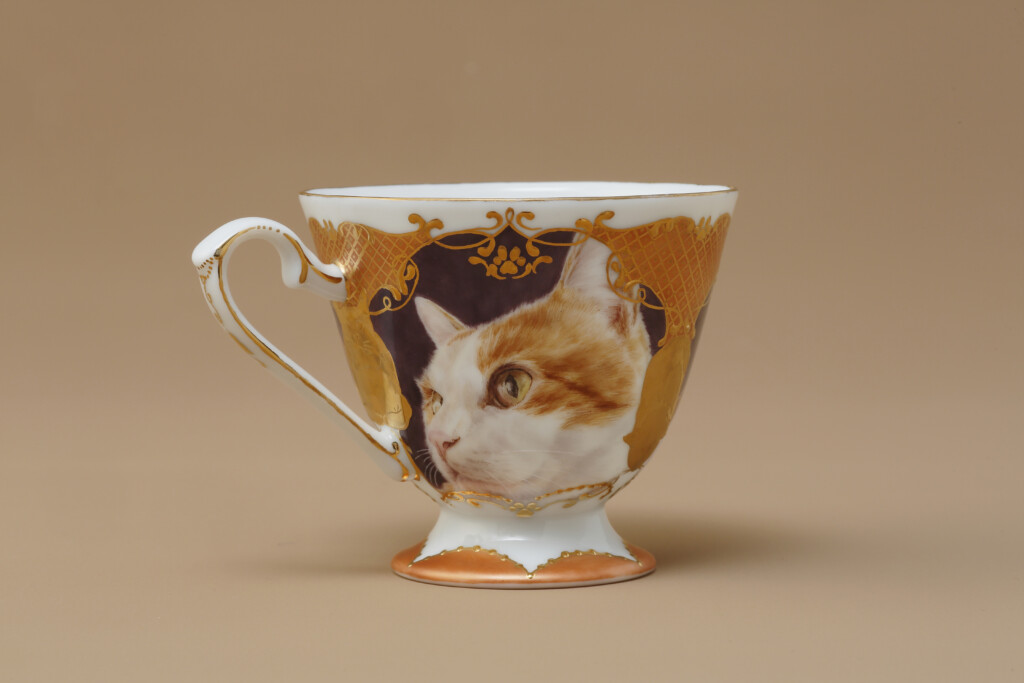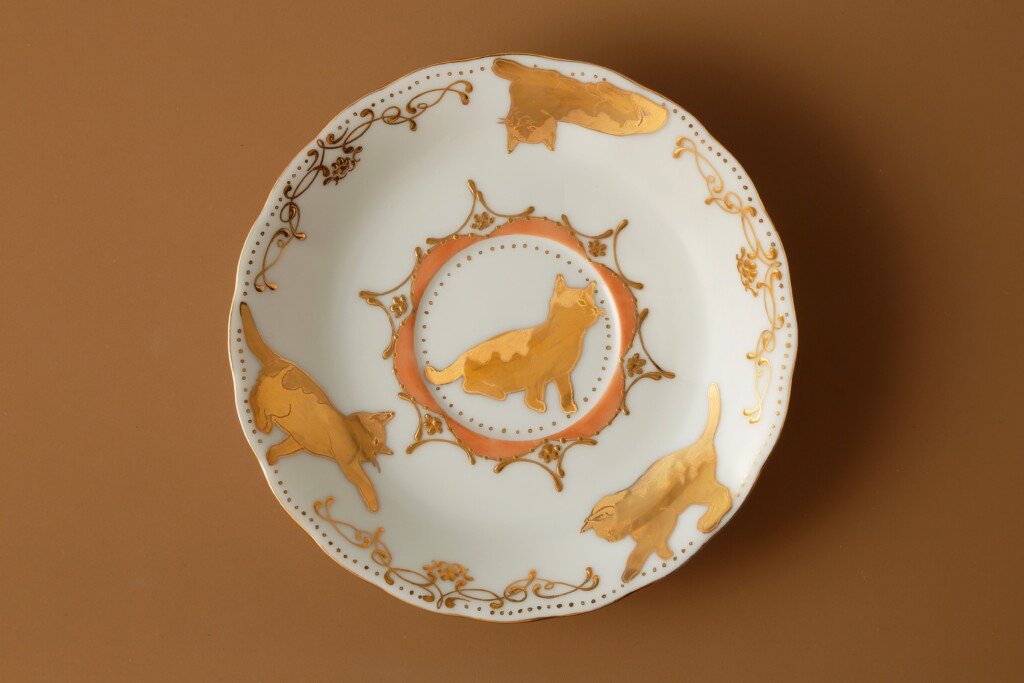 Mr. Katsumata worked for Harajyuku Togasha and taught porcelain painting. After about 15 years there, he started his own business in 2020.
This cup and saucer was made by Kikusen, a porcelain manufacture in Gifu prefecture in Japan. Kikusen has a reputation for beautiful whiteness of their products. When Mr. Katsumata saw this cup and saucer for the first time, he was surprised that the cup was very thin and light. He also felt it was classy.