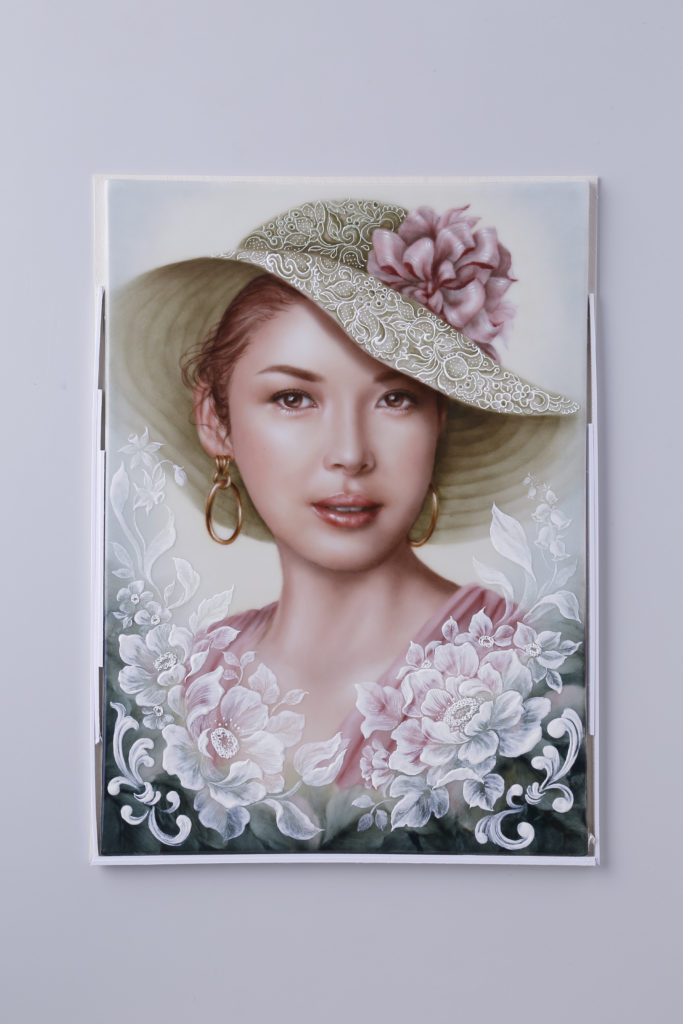 Shilre-J (Shilkey-Relief)
Shilre-J is relief powder made by MITAMURA and supervised by Ms. Shuko Kishida. Here we show you how she uses Shilre-J.
Technique
1) Draw a rough design using a pencil on a vase
Add the water based medium (OW-004) little by little to Shilre-J powder and mix well with a palette knife. After the paste has a consistency of tooth paste (for each petal or leaf), add medium slowly again and mix until all is smooth or even creamy. If you don't mix completely, your relief painting won't have a smooth surface later. This technique is recommended for soft glaze porcelain; if you have normal porcelain, have a test fire first.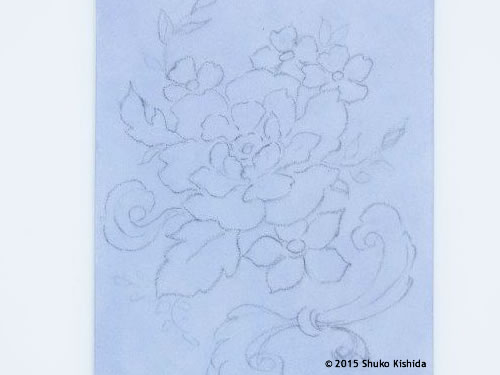 2) Start drawing the flower in the center
Put the soft medium on the edge of each petal with a fine liner, and draw it towards the center of the flower with a flat brush. You have to keep the paste raised higher on the outer edge of the petal and thinner towards the center of the flower. This results in a transparent effect for each petal. Continue to work on the next petal in the same way.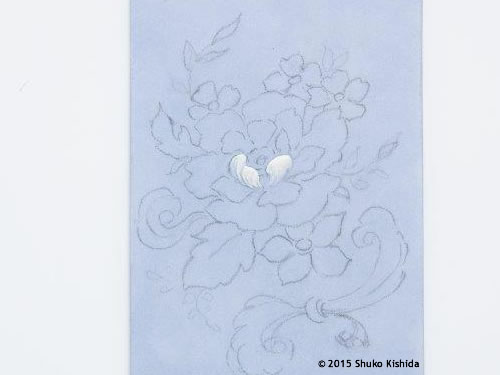 3) Draw small flowers and leaves
After painted the main flower, draw the smaller flowers and leaves in the same manner. Regarding the big leaves, put paste on the outer edges and then spread it toward the center vein.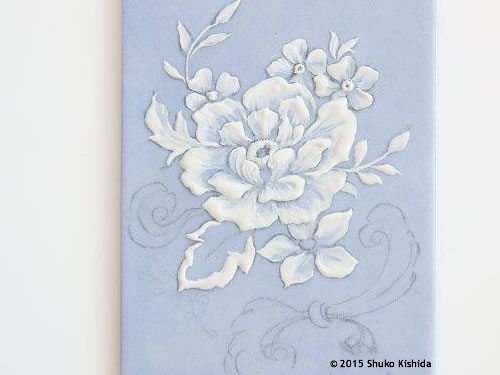 4) Fire at 770℃
Once complete painting, fire at 770℃.